In Memory & In Merit of Leeor Devora A"H


Rav Gav Friedman
Sunday, November 17th - 7:00 p.m.
Congregation Anshei Shalom
472 Hempstead Ave, West Hempstead, NY 11552
Topic: Life is Beautiful:
Seeing the Beauty in Ourselves and Others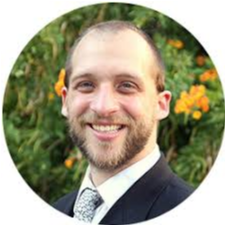 Originally from New York, Rabbi Gavriel Friedman a.k.a "Rav Gav," has spent nearly 2 decades studying and teaching in various Yeshivot throughout Jerusalem. Since beginning his global lectures over 10 years ago, he has spoken in dozens of locations around the world  - including South Africa, England, The Netherlands, Costa Rica, Mexico, Panama, across the US spanning from New York to California, and of course his home country of Israel, and more.
Beyond his world travels, Rav Gav is currently teaching at Aish HaTorah Jerusalem, where he continues to teach and inspire thousands of people each year through their various programs, including their world famous Discovery Seminar. 
HIs charisma captivates audiences of all ages and inspires men, women and children across the Jewish spectrum. 
 Information: LEEOR Devora Foundation 646-287-7321
To make a charitable tax-deductible donation in memory of Leeor:
©2014-2018 LEEOR Devora Foundation - In Memory of Leeor A 501(c)(3) Charitable Organization
Leeor Devora Foundation · 245 Hempstead Ave, Suite 364 · West Hempstead, NY 11552 · USA